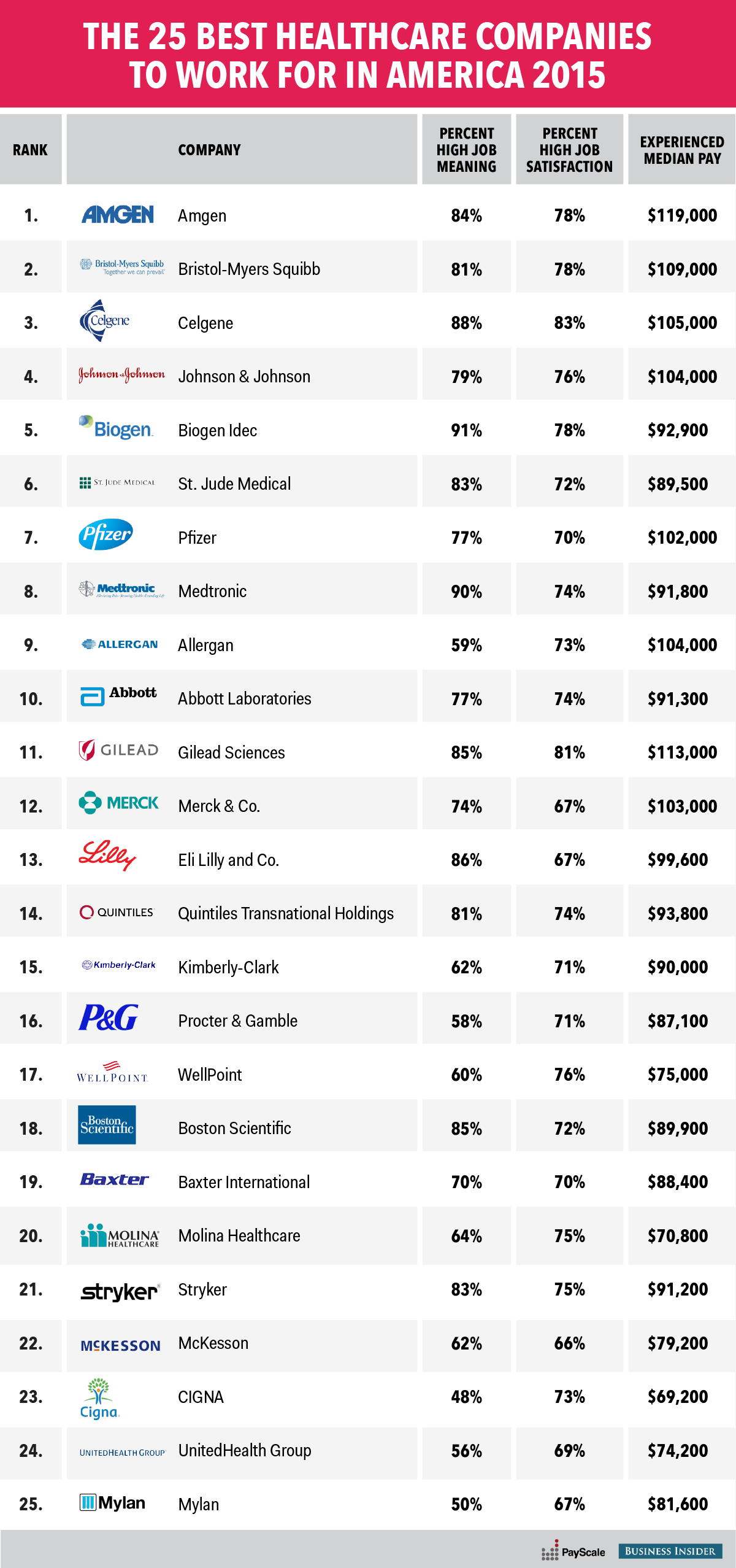 We partnered with employer-information website PayScale to find the best companies to work for in the US. A number of healthcare companies topped the list, so we´ve featured them here.
Pharmaceutical companies Amgen and Bristol-Myers Squibb took the top two spots, followed by biotechnology company Celgene at No. 3.
To compile the list, companies in the 2014 Fortune 500 list were ranked using PayScale´s salary and survey database. Final scores were determined by multiplying six criteria: high job satisfaction, low job stress, ability to telecommute, high job meaning, experienced median pay, and salary delta. Pay was weighed double in the calculations because we believe it´s an extremely important factor. You can read the full methodology here.
Fonte: Business Insider