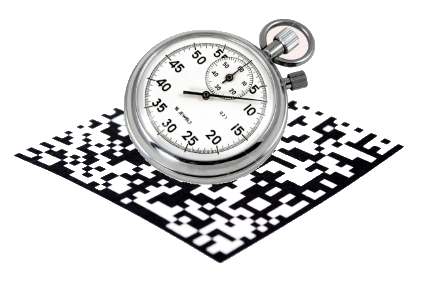 Commissioned by consultancy KPMG, the report involved a survey of leading organisations within the pharmaceutical industry – including branded pharma, generics, distributors and virtual manufacturers – looking at their degree of readiness to meet the new US anti-counterfeiting serialization requirements introduced later this year.
The survey found that 73 per cent of respondents agreed that serialization data has the potential to transform existing business processes, with the greatest value, as a result of the new compliance measures, coming from returns credit calculation and diversion monitoring (52 per cent each).
The report also cited order fulfilment accuracy (38 per cent), patient information and engagement (24 per cent), wholesaler performance (19 per cent), and 3PL performance (15 per cent) as areas where improvement will occur through the implementation of the serialization requirements.
"Serialization-enabled processes and transactional data can lead to companies deriving value from their investments, increasing productivity, and enhancing brand and revenue protection," the report says.
The new serialization requirements in the US under the US Drug Supply Chain Security Act (DSCSA) come into force in November, and stipulates that all medicine packs sold in the US must be marked with a product identifier, serial number, lot number and expiration date using a 2D datamatrix barcode.
Other measures and compliance deadlines, including a full unit-level requirement to electronically track packs through the supply chain, will come into effect in the following years with full implementation by 2023.
KPMG says the new requirements over the next five years will not only impact pharmaceutical companies but also the downstream supply chain partners, including distributors and dispensers. It adds that capabilities will mature, however, and companies will increasingly focus on how to derive value from the solutions they have implemented.
"A compliance programme of this magnitude creates significant implementation challenges and disruptions across various functions within and across organisations," KPMG says. "However, it also provides opportunities to seek and achieve value through business process improvements and more effective revenue lifecycle management."
According to the report, 45 per cent of survey respondents have already invested more than $50 million in building the necessary capabilities for compliance.
Other results from the survey show that 100 per cent of respondents plan to implement enterprise-level IT infrastructures to manage serialization, with 76 per cent already complete, while 86 per cent said they have extended capabilities for serialization, commissioning data capture beyond their own enterprise to include internal and external suppliers, and 72 per cent plan to capture serial number shipping events to establish the relationship between outbound sales order/delivery and product serial numbers shipped to customers.
Meanwhile, although not an explicit DSCSA requirement, 48 per cent have completed aggregation projects, which sees the complex linking of individually coded packs with the codes used on cartons, cases and pallets used in shipping.
The report also found that only 29 per cent say they have no future plans to use serialization data with existing business practices.
The KPMG report follows several other reports looking at the readiness of the industry to meet serialization requirements. In November last year, a poll by the Healthcare Distribution Alliance (HAD) found it was unlikely companies will meet the target of providing 100 per cent serialized medicine packs by the November deadline, with just two-thirds of manufacturers saying they will meet the deadline and 90 per cent saying that at least half of their products will be compliant.
Meanwhile, four in 10 were worried contract manufacturing organisations would not be prepared in time.
And in October last year, a Pharma IQ report also noted concerns that companies would not be ready with the sufficient capabilities by serialization deadlines in both the US and EU. That report found that only 13.5 per cent had fully implemented their approach, while 20.3 per cent were only in the early planning phases and 5.4 per cent had not yet started thinking about serialization.
More than 30 per cent didn't know how many packaging lines they would need to upgrade and almost a quarter didn't know what sort of budget they would need to become fully compliant.
Fonte: Securing Industry